The Title Deed is much more than a boring, legal, document; it's a distinctive, personalized, work of art that will enhance any home or office and provide a talking point for years to come!
Each individually numbered Deed is printed in both English and Irish Gaelic or, Gaeilge na hÉireann, on heavy parchment paper, decorated with specially commissioned Celtic artwork from Cari Buziak, embedded line drawings by Raymond Foley, one of Ireland's most talented artists, and the coat of arms embossed in gold foil.
The Titleholder's name is inscribed in Uncial, the lettering of St Patrick, then the Deed is embossed with the seal of Hibernia Heritage and personally signed by Breandán de Paor, whose family have been custodians of the land since 1843.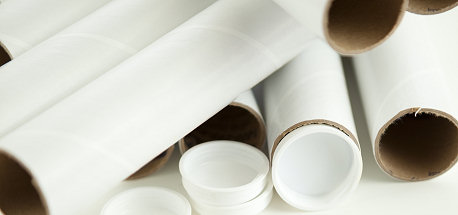 When you order, you can have the Title Deed, in its protective postal tube, delivered directly to the Titleholder, or sent to you so you can present them with this most unique gift yourself!
Please don't forget that the Deed is only the first part of the gift!
Just sit back and enjoy the fun as the new landowner gets dragged deeper and deeper into the surreal world that is Gullycuddy Parish, County Wexford.
Find out why this gift is so special... discover the secret craic!
OWN A PIECE OF IRELAND
Buy a piece of real estate, with full legal Title Deeds, as the perfect Irish gift for a friend or colleague with Irish ancestry, whether it's for St Patrick's day, a birthday or Christmas.
THE SECRET CRAIC
Read about the unique hidden aspect to this Celtic gift... sit back and enjoy watching whilst your friend, the new Irish Titleholder, is sucked into The Secret Craic!
BUY LAND IN IRELAND
FUN GIFT FOR AN IRISHMAN
HIBERNIA HERITAGE
The Secret Craic is an on-line practical joke that lasts a whole year. The Celtic gift of a land plot in County Wexford comes with a secret element that just keeps on giving... the recipient will start to receive emails from the Irish authorities, gently funny at first, but more and more hilarious as the secret craic prank mails become outrageous! REAL ESTATE IN IRELAND!
PERFECT CELTIC GIFT
IRISH REAL ESTATE GIFT
DEER PARK ESTATE, CO WEXFORD
Land agents for souvenir land plots on the Hook of Ireland, County Wexford.

Simply click on the link below, complete the Land Registry form and go on to our secure checkout where you can pay using any major credit card or PayPal.
Click here to purchase a piece of the Emerald Isle.